Based in the Netherlands, artist Stefan Bleekrode creates astonishingly intricate drawings and paintings of landscapes, architecture, and urban environments.  For his Cityscapes series, the artist has rendered unbelievably detailed drawings depicting metropolises both existing and imagined.
Using ink, Bleekrode composes dense and realistic images of buildings, streets, lights, and bridges. With stark tonal contrasts, precise perspective, and a stunning amount of detail, the scenes portrayed in each drawing look almost photographic, as if each one were taken from a bird's-eye view.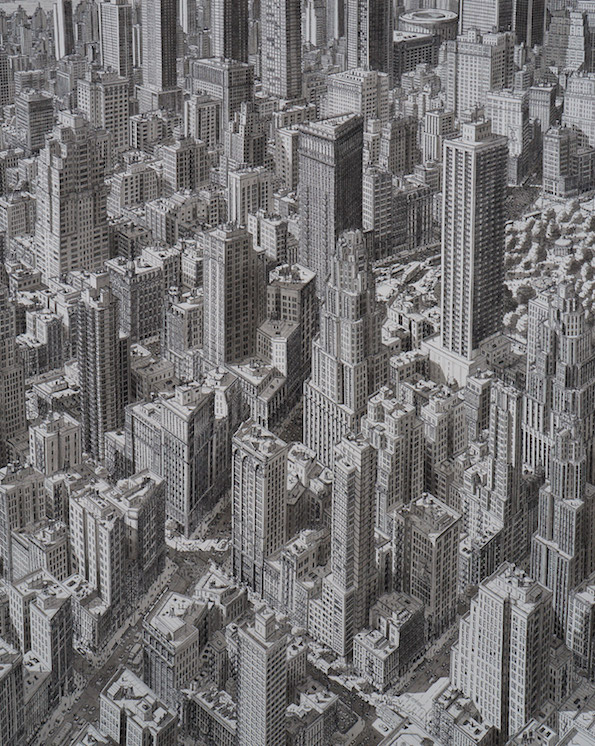 While some of his pieces are set in very distinctive and familiar locations, like London Bridge & the Shard or Broadway and 5th, most possess ambiguous—albeit conceivable—titles, such as Italian City, City in Holland, or City at the Foot of the Mountains. This is because Bleekrode works entirely from memory, describing his completed works "as snapshots of things I've seen when traveling or just going through my everyday routine, small bits of beauty in familiar settings."
Whether representing actual settings or conveying scenes rooted purely in fantasy, the cities depicted in Bleckrode's elaborate drawings are surprisingly realistic and undeniably impressive
Stefan Bleekrode Draws Incredibly Detailed And Dense Cityscapes From Memory appeared first onBeautiful/Decay Artist & Design..