There's basic Ikea furniture, there's fancy furniture, and then there's these creative and surreal artist furniture pieces by Lila Jang, a sculptor from South Korea who created twisted and bloated versions of 18th-century French furniture.
Jang's work is inspired by problems that many of us can probably relate to. The space constraints she lived with in her tiny Paris apartment inspired her to consider new forms for furniture that would help it fit into a smaller space. She was also inspired by a desire to escape "the often monotonous routine of real life."
As Jang explains, "My work represents who and where we are as human beings: in the midpoint of that constant struggle between reality and the ideal."
Having completed her studies at Hongik University in Seoul and Ecole National Superieure des Beaux-Arts in Paris, Jang has participated in various international groups exhibitions and art fairs.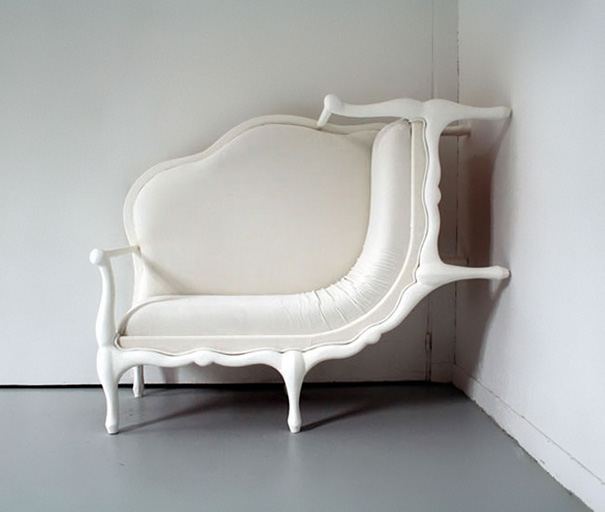 Source: luxartinsititute.org
Surreal and Playful Furniture By Lila Jang originally appeared on Bored Panda.